Information about the Eiffel Tower
Adress : Champ de Mars, 5 Avenue Anatole France, 75007 Paris, France
Opening Hours : June-September : 9.00 AM – 11.00 PM / October-May : 9.30 AM – 10.30 PM
Price : €7 for single entry to the 2nd floor without access to the lift or €17 for a full access to the top
Waiting Time : The average waiting time is 30-60 minutes, but it can take up to 120 minutes in the summer.
How to reach the Eiffel Tower?
You can reach the Eiffel Tower with RER C line. It is served by Champ de Mars – Tour Eiffel station.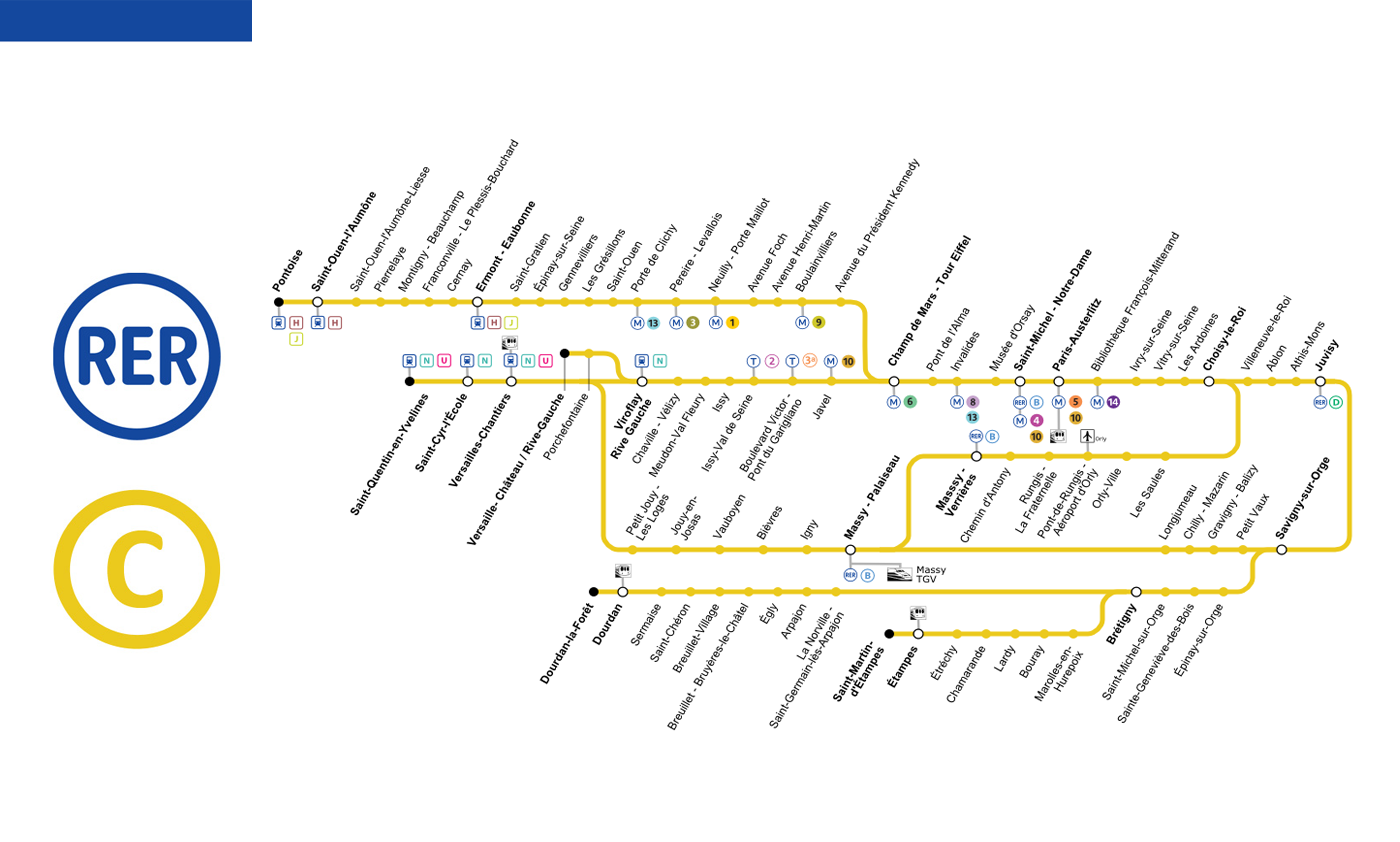 The Eiffel Tower is also located close to Metro line 6 station Bir-Hakeim.

You can also access the Eiffel Tower at station Trocadéro on Metro line 9.

The Eiffel Tower is located within the boarders of Paris, it is therefore is fare zone 1. The standard €1,80 T+ metro ticket is therefore valid if the departure point of your journey is also within zone 1.